Course Details
===============
သင်တန်းကြေး- 12,000 ကျပ်
ဘဏ်များမှ တဆင့် သင်တန်းကြေးပေးသွင်းလိုသူများအတွက် အောက်ပါ ဘဏ်များမှာ ပေးနိုင်ပါတယ်။ ‌Wave Money မှ တဆင့်လည်း ပေးသွင်းနိုင်ပါတယ်။ မည်သည့်နည်းနှင့် မဆို ပေးသွင်းပြီးပါက ဖုန်း ၀၉၉ ၆၅၄၀ ၁၂၂ ၊ ၀၉ ၂၆၃ ၂၈၁ ၉၈၉ တို့ကို ဆက်သွယ်ပြီး ဘဏ်ချလန်(သို့မဟုတ်) ပေးသွင်းပြီးကြောင်း အထောက်အထား တစုံတရာကို Viber Phone No. 099 6540 1222 သို့ပေးပို့ပေးကြစေလိုပါတယ်။ https://www.facebook.com/myanmarelearningschool/ မှာလည်း ပေးပို့ထားနိုင်ပါတယ်။
သင်တန်းကို ကိုယ်တိုင်လာရောက် တက်လိုသူများကတော့
EduGate Training Center
No.21/23, 6th Floor(B), U Tun Lin Chan Street, Hledan, Kamayut Tsp ( Between One Stop Mart & ABC 24hrs Store )
Phone: 099 6540 1222, 09263 281 989 မှာ လာရောက်တက်နိုင်ပါတယ်။
This course will provide you with a conceptual understanding of Building Information Modeling (BIM) across modeling, documentation, and visualization so you can create your own design projects and share them with others. BIM is fast becoming the industry standard for architectural design and construction modeling due to its superior ability to integrate project data across the full range of documents. 
In this course, we'll introduce the fundamental concepts of BIM models through the application of the tools in Autodesk® Revit® Architecture. The Revit platform offers a wide range of functionality, and to start, we'll focus on the creation of new models and how to display then in ways suitable for different application. 
After completing this course, you'll be able to:
Understand the key underpinnings of Building Information Modeling (BIM) and parametric modeling relationships.
Create 3D models of architectural structures using BIM elements that are virtual representations of the real-world.
Describe the different Revit family components, creation methods, and where they are located.
Learn effective modeling and visualization techniques for presenting your designs.
This course is for beginners. While some knowledge of 3D modeling and Revit is helpful, it's not required.
What are the course requirements?
The course uses Revit 2017. While the course can be used with higher versions of Revit please be aware that there may be some variations to commands and workflows.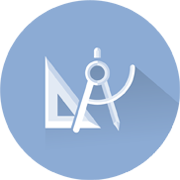 Think like a designer: capture your ideas with BIM


Building Information Modeling (BIM) is an intelligent model-based process that provides insight for creating and managing building projects faster, more economically, and with less environmental impact. Learn basic techniques for creating building information models, including: building elements, building envelope, curtain systems, interiors and circulation, and creating families.
Get creative with design in class
This project presents many of the fundamental concepts of creating BIM models through the application of the tools in Revit Architecture. The features presented are a small subset of the full range available in the Autodesk® Revit platform, specifically focusing on creating new models and displaying them in ways suitable for various applications.